CC Talks: Expert Series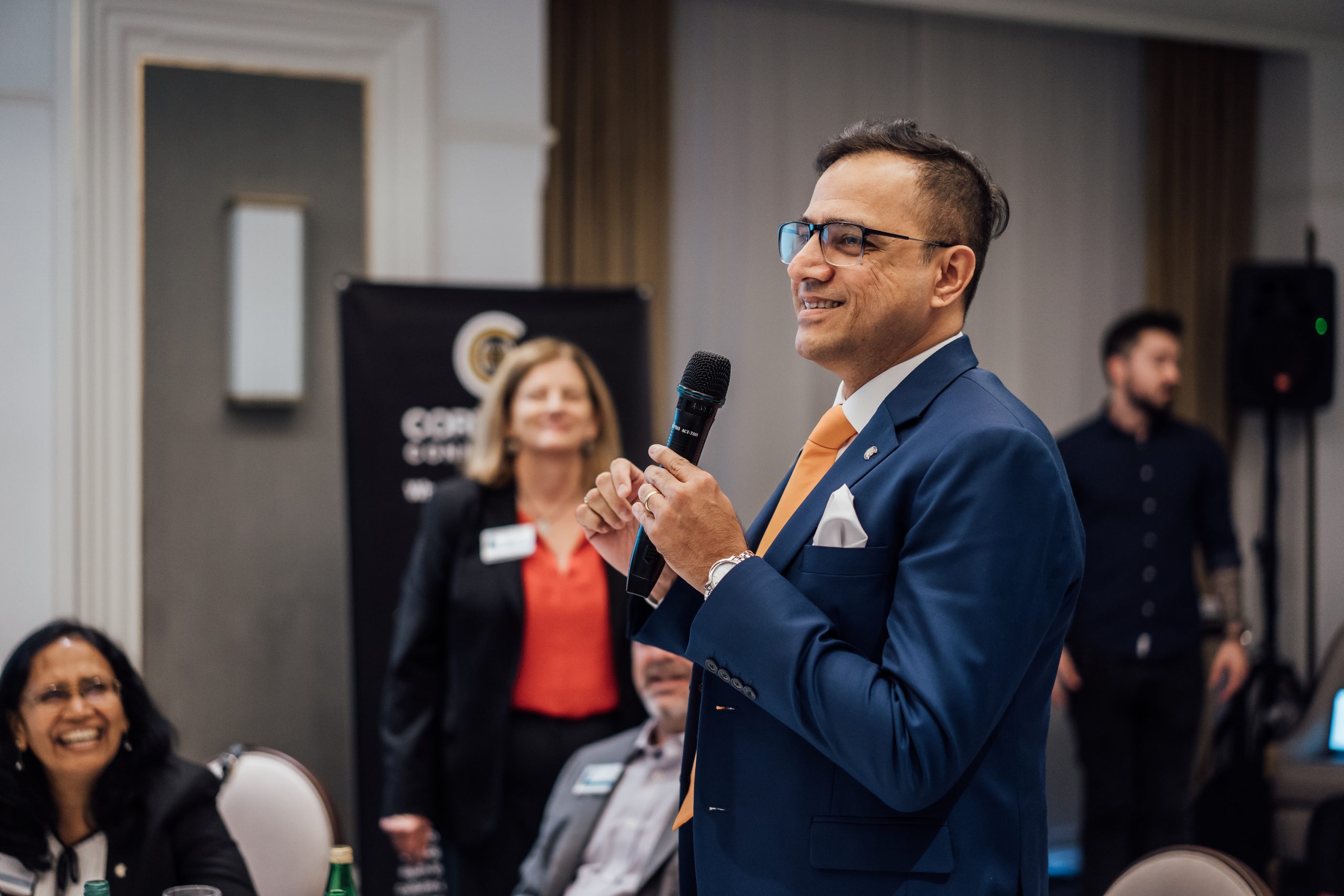 CC Talks: Expert Series is an exclusive quarterly speaker series that brings thought-leaders from across the globe virtually to the CorporateConnections community to connect, engage and learn from experts on various topics.
In 2021, CorporateConnections hosted three CC Talks bringing in experts from the field of Strategy, Leadership, Innovation, Personal Branding, and Connectional Intelligence in the Changing World.
The first Talk of the series was by Himanshu Saxena, Founder and CEO – Centre of Strategic Mindset, on "Changing the Course to Change the Destiny." Himanshu spoke about:
How to check the efficiency and effectiveness of your current goals for future relevance?
How to figure out your next move and your next destination?
How to make sense of the weak and faint signals on the horizon that you can convert into potential possibilities?
When is the right time to take the leap of faith?
If there is a method, you can apply to stay relevant and create personal transformation?
Himanshu's calm demeanor took the attendees on a journey to improve all aspects of life as he rightly promised that post the Talk, "one will walk away with clues for the future that will help them change the course to realize their destiny."
The second Talk of the series was a LinkedIn Masterclass by Vietek Ladislaav, LinkedIn Smart Coach, CEO and Co-Founder of Squar Motion. Vietek shared his insights and expertise on increasing visibility, networking, and building business relationships via the LinkedIn business strategy workshop. He also shared the tips and tricks on being successful by utilizing LinkedIn to its best.
Some of the key highlights from Vietek's Talk were the discussions around LinkedIn Profile Audit, LinkedIn Engagement, LinkedIn Connect, LinkedIn Visibility, and LinkedIn Lead Generation.
Lastly, the third and final Talk of the series and year was by the WSJ Best Selling Author, Entrepreneur, and Award-Winning Keynote Speaker Erica Dhawan. Erica provided attendees a complete guide to what she calls "Connectional Intelligence" – turning people into super connectors who accelerate innovation, break down silos and foster breakthrough bottom-line impact in a hybrid world with her CC Talk, Leadership Skills in a Hybrid Workforce.