SRI RATHI PROMOTED TO DIRECTOR OF APAC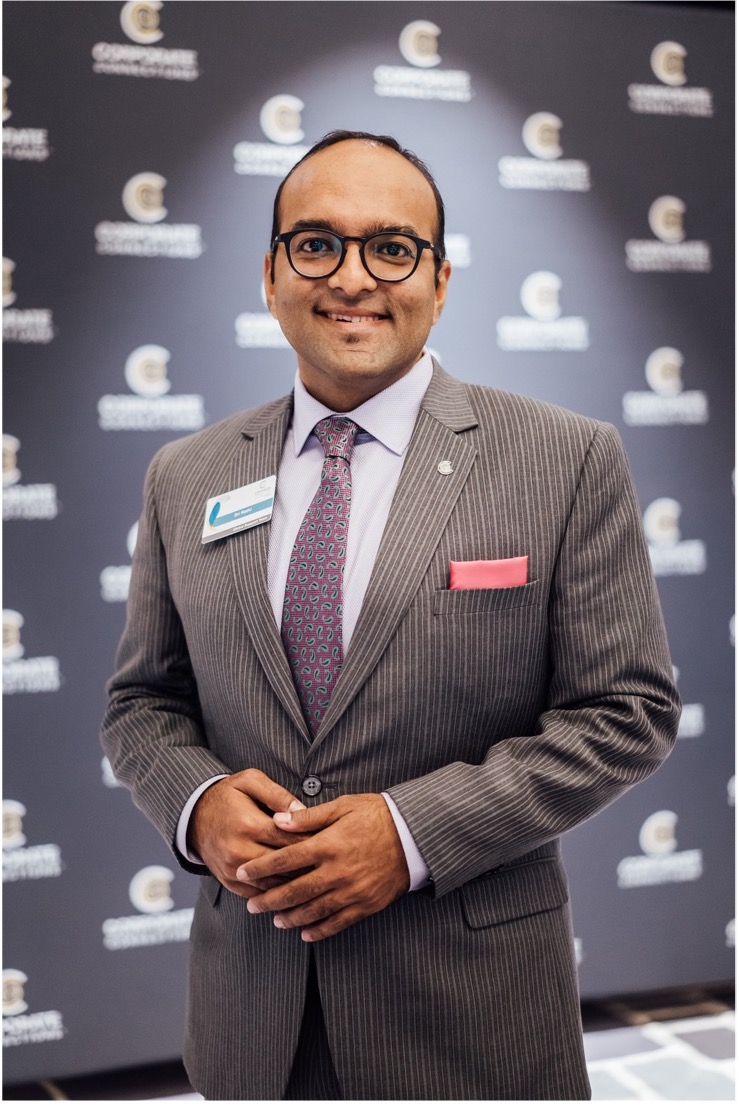 FOR IMMEDIATE RELEASE
CORPORATE CONNECTIONS GLOBAL PROMOTES SRI RATHI TO DIRECTOR OF APAC
CHARLOTTE, NC – September 2021 – Corporate Connections Global, LLC, is pleased to announce the promotion of Sri Rathi to Director of Asia-Pacific (APAC). He will have the primary responsibility of growing the CorporateConnections franchise and brand across the APAC region.
"Sri has been a terrific leader and supporter of our explosive growth across India. His acumen, skills and care will undoubtedly have the same impact as we expand our reach across Asia and the Pacific," said Robert Gervais, President of Corporate Connections Global.
Mr. Rathi joined the company in April 2018 as Head of India Operations and quickly rose to Managing Director of India in early 2021. Under Mr. Rathi's leadership, CorporateConnections has grown upwards of 200 Members across eight cities in India.
Mr. Rathi said he's excited for the new role as Director of APAC for several reasons. "APAC countries contribute almost 39% to the world economy and there is a huge opportunity for us as a community to connect these leaders not just within APAC, but with the global community. This truly excites us with future strategic opportunities to be generated amongst the leaders and be a catalyst for change in this world. We are eagerly looking forward to building a strong community of 1000 leaders from APAC by 2025."
Established in 2004, CorporateConnections helps business leaders identify and develop business opportunities in a collaborative environment. Embodying our Core Values, Members provide each other with a personalized level of support that catalyzes commerce, nurtures networks, and fosters friendships. Our Members generate measurable results through strategic connections, developed through regular structured meetings with elite business professionals. See CorporateConnections.com to learn more.
###